Blog de Offshore
Noticias de la Industria Offshore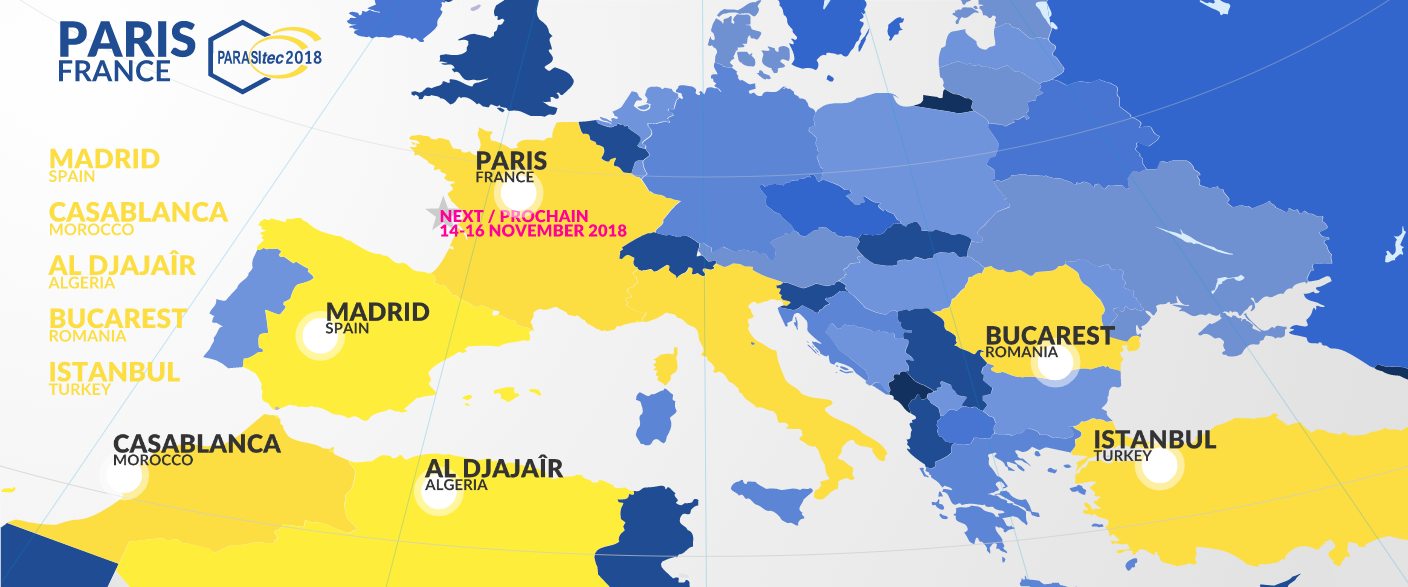 2018 Offshore Services Industry Trade Fairs and Expos
OFFSHORE SERVICES TRADE FAIRS FOR PLAGUE CONTROL, WATER SYSTEMS MANAGEMENT AND CLEANING AND DISINFECTION.
We have selected various world offshore services trade fairs scheduled for 2018 in the areas that Pineda Offshore Services operates and provides to the offshore oil and gas industry which are obviously Offshore oil and gas industry trade fairs in general, and specifically Pest Control,  Water Systems & Legionella Control and Cleaning and Disinfection
Expos and fairs are considered major sources of information where you can present and learn about new trends, innovations and solutions. In fact, no other channel is capable of presenting such a comprehensive overview in such concise form and at such a personal as well as corporate level. Some of the benefits you may achieve by attending and participating are:
effectiveness as a marketing medium
building new contacts, relationships and networks
increasing revenue and leads
 OFFSHORE  INDUSTRY TRADE FAIRS & EXPOS 2018
Important meeting places for maritime industry professionals bringing together representatives from all sectors. Offshore Services Expos and Fairs create a forum where buyers and sellers gather to conduct business and share industry knowledge. Here are a selection of marine science and ocean technology exhibition and conferences relating to the offshore oil and gas exploration, drilling and production industry.
24-25 January
Oil & Gas IP Summit
Place: Hilton London Olympia, London, UK
Contact: IQPC Ltd,
Tel: +44 207 368 9300
Fax: +44 207 368 9301
enquire@iqpc.co.uk
https://oilandgasip.iqpc.co.uk
20-21 February
Decommissioning & Abandonment Summit 2018
Place: Royal Sonesta Houston Galleria, Texas
Contact: Charlotte Howlett
Tel:+ 1 7136277600
Email: chowlett@decomworld.com
https://www.decomworld.com/gom/
23 May
Decom Offshore 2018
Place: Aberdeen Exhibition & Conference Center
http://decomnorthsea.com/events/decom-offshore-2018
5-7 February
The 18th North Sea Decommissioning Conference
Place: Scandic Holmenkollen Park, Oslo, Norway
Contact: Norwegian Petroleum Society
Tel: + 47 22922000
holmenkollenpark@scandichotels.com
www.npf.no/decom2018
7-9 February
Subsea Expo 2018
Place: AECC, Aberdeen, UK
Contact: Subsea UK
Tel: +44 845 505 3535
events@subseauk.com
www.subseaexpo.com
13-15 March
Oceanology International 2018
Place: ExCeL, London, UK
Contact: Reed Exhibitions
Tel: +44 20 8271 2133
oi.helpline@reedexpo.co.uk
www.oceanologyinternational.com
14-16 March
Australasian Oil & Gas (AOG)
Place: Perth Convention & Exhibition Centre, Perth, Australia
Contact: Gina Millar, Event Coordinator
Tel: +61 03 9261 4592
aogexpo.com.au
25-28 March
North Africa Petroleum Exhibition & Conference – NAPEC 2018
Place: Oran Convention Center, Algeria
Contact: EURL NAPEC
Tel :+44 795 7790346/00213 560 13 9656
business@napec-dz.com
www.napec-dz.com
April 30-May 3
OTC 2018 – Offshore Technology Conference
Place: NRG Park Houston, TX United States
Tel: +1 97295529494
Email: meetings@otcnet.org
http://2018.otcnet.org/about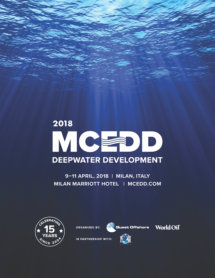 9-11 April
MCE Deepwater Development 2018
Place: Milan Marriott Hotel, Milan, Italy
Contact: Quest Offshore
Tel: 1 281 491 5900
Fax: 1 281 491 5902
exhibits@questoffshore.com
www.mcedd.com
30 April – 3 May
Offshore Technology Conference – OTC 2018
Place: NRG Park, Houston, Texas, USA
Contact: OTC
Tel: +1 972 952 9494
Fax: +1 713 779 4216
meetings@otcnet.org
http://2018.otcnet.org
2-3-May
All-Energy 2018
Place: Scottish Event Campus (SEC), Glasgow, UK
Contact: Reed Exhibitions Ltd.
Tel: +44 208 271 2179
all-energy@reedexpo.co.uk
www.all-energy.co.uk
15-17 May
Europort Romania
Place: IDU Hall, Constanta, Romania
Contact: Ahoy Rotterdam
Tel: +31 10 2933250.
info@europort.nl
https://www.europort.nl/about-europort/europort-exports/europort-romania
27-30 August
Offshore Northern Seas – ONS 2018
Place: Stavanger Forum, Stavanger, Norway
Tel: +47 51 84 90 40
info@ons.no
http://www.ons.no/conference/ons-conference-energy-explained/
6-8 September
BIMO EXPO 2018
Place:GEC Convention Centre Chittagong, Bangladesh
Contact: Savor International Limited ( Organizer) 
Tel: (+880) 1714119552
http://www.marine-bangladesh.com/to-visit.html
17-19 September
10th Asia Pacific Congress on Oil and Gas
Place: Beijing, China
Contact: Conferenceseries Ltd
Tel: +1 650 889 4686
oilandgas@enggconferences.com
http://oil-gas.chemicalengineeringconference.com
WATER SYSTEMS EXPOS 2018
Where the world's water systems  professionals meet to exchange ideas and opinions to advance scientific and technical knowledge for resources, management and environmental matters.
8-10 April 
Water Exhibition 2018 
Place: Beijing, China
Contact: ExpoPromo Group LTD
Tel: +86 021-80236057
info@expopromoter.com
http://bit.ly/2ixpyo0
23-25 August
15th EverythingAboutWater Expo 
Place: Delhi, India
Contact: EA Water Pvt Ltd.
Tel: +91 11 43100666
enquiry@eawater.com
http://www.eawater.com/expo/
27-29 November 
11th International Valve Trade Fair & Conference 2018 
Place: Dusseldorf
Contact:
Tel: +31 575585270
https://www.valveworldexpo.com/
PLAGUE CONTROL TRADE FAIRS 2018
Promoting professionalization of the pest control sector, reporting on global pest control issues and addressing issues that concern clients and stakeholders in the pest management industry.
24-25 January 
Pest-Protect 
Fair & Simposium
Place: Messe Bremen, Germany
Tel: +49 2571 5604911 (Mo.-Fr. 10 am -15 pm CET)
messe-2018@pest-protect.eu
https://www.pest-protect.eu/

22-23 February
Expocida
Place: IFEMA – Feria de Madrid, Spain
Contact: Inés Aquilar
Tel: 00 34 902 889 006 
http://www.expocida.com
14 March
PPC Live 2018
Place: Three Counties Showground, Malvern, England
Contact: BPCA offices
Tel: 0044 (0) 1332225111 
events@bpca.org.uk
https://bpca.org.uk/Upcoming-Events/ppc-live-2018
25 April 
Benelux Pest 
Place: NH Conference Center Koningshof, Eindhoven, The Netherlands
Tel: +31(0)6 542 649 13
rinus@pestcontrolnews.com
http://beneluxpest.nl/en/
12-14 June 
13th Fumigants & Pheromones Conference 
Place: Indianapolis, USA
Insects Ltd & Fumigation Service & Supply, Inc
/assets/file_uploads/Indianapolis Fumigants & Pheromones Conference Brochure – Web.pdf
23-26 October
PestWorld 2018
Place: Sheraton Seattle Hotel, Seattle, USA
Contact: NPMA. sales@expohour.com
http: https://www.expohour.com/pestworld
14-16 November 
Parasitec Paris 
Place: Paris Event Centre
Tel:
rinus@pestcontrolnews.com
http://france.parasitec.org/
No related posts found