Blog de Offshore
Noticias de la Industria Offshore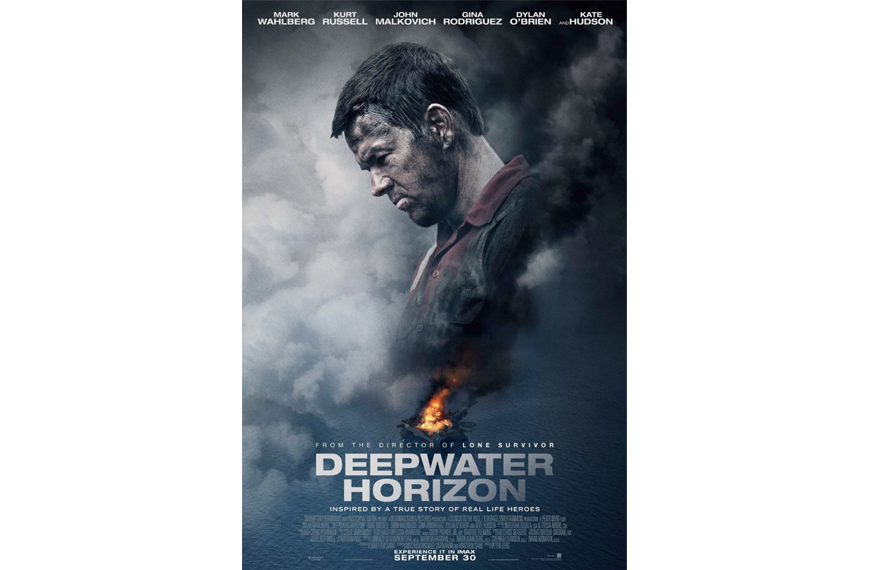 How many films can you think of that feature offshore platforms action?
This is the list of films featuring offshore platforms we have come up with!
Check out this listing of movies that feature offshore platforms as a major plot element. Hard to believe there are 9 movies and one series  featuring or filmed on oil rigs and of a variety of nationalities from Japan to Norway!
A vast extent of the ocean is still being unexplored. But it´s calm waters are not always so. The film industry has brought us stories, often based on real life events about the danger of being caught in the middle of a storm, giant oceanic waves, ship sinking, pirates and many others.
Who doesn't like a good submarine movie? From The Hunt for Red October and Crimson Tide to epic movies such as Titanic and shark attacks in Jaws.
We hope you enjoy all the films listed and if you know of any other films featuring offshore platforms be sure to let us know!
 Offshore Platforms Films
Other movies may include offshore gas or oil platforms but we have chosen the list that focuses 100% on offshore with one exception. Offshore platforms are isolated and claustrophobic. Their films epic and intense and at least one is based on a true story.
Deepwater Horizon /Marea Negra (2016) 1h 47 min.
Director:Peter Berg
Stars: Mark Wahlberg, Kurt Russell, Douglas M. Griffin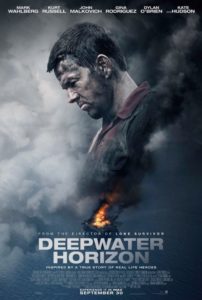 A surprising catastrophy film based on the tragic events in 2010 in the Gulf of Mexico. Deepwater Horizon was an semi submersible oil drilling rig that could operate in waters of up to 3.000m. The offshore platform sunk due to an explosion, being considered the most tragic ecological disaster in history.
https://www.youtube.com/watch?v=H_PzWohHz30
Trivia: Filming was made on an a rig especially built for the movie, located in Louisiana. Apparently the largest set ever built for a movie.
Pionér / Pioneer (2013) 1h 51min
 Director: Erik Skjoldbjaerg
Stars: Aksel Hennie, Wes Bentley, Stephen Lang
Norwegian thriller presented in the Toronto Film Festival in 2013. Petter ia a professional diver based on an offshore platform in the North Sea during the Norwegian oil boom. Petter suffers a tragic accident during and immersion whilst cooperating with the US to place the first oil ducts in the North Sea
Trivia: When Petter opens a bag containing U.S. dollar bills, the denominations are the currency designs circulating in the late 1990's when the movie is actually set in 1979.
Sector 7 (2011) 1h 41min
Director: Kim Ji- hoon
Stars: OH Ji-Ho, HA Ji-won, AHN Sung-ki
The Eclipse is an offshore oil platform in Sector 7, a drilling field south of Jeju Island. Science Fiction thriller. Shortly after commencing operations, members of the crew start to appear one by one brutally mutilated. A creature from the seas has infiltrated through the perforating duct determined to feed on each and everyone of the remaining crew.
Trivia: HA Ji-won took motorcycle and scuba licenses to better understand her character. She did no use a stunt double for any of her scenes.
Thunder Bay (1953) 1h 52min
Director: Anthony Mann
Stars: James Stewart, Joanne Dru, Gilbert Roland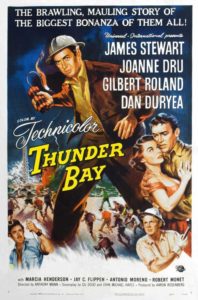 Two adventurers arrive in Lousiana in 1946 with the intention to find offshore petrol. They soon set up an offshore oil prospection company and start construction finding the opposition of local fisherman and hazards such as hurricanes and sabotage.
Trivia: In its initial presentation Universal International was the first to use directional stereophonic sound.
The Rig (2010) 1h 34min:
Director: Peter Atencio
Stars: William Forsyth, Art LaFleur, Marcus Paulk
During one of the worst tropical storms recalled, a creature whose undersea habitat has been invaded by the operations of an offshore oil platfom, will attack the crew, eliminating them one by one. For the people on board the is no escape route and no hope of help from the continent as communications have been interrupted by the storm.
https://www.youtube.com/watch?v=uPSyHok8sgA
Trivia: "Mr. Charlie" was the first submersible drilling barge rig in the world to operate. It is currently used as a museum and training facility in Morgan City, Louisiana. The film was actually shot entirely on board "Mr. Charlie"
Breaking Waves (1996) 2h 39min
Director: Lars van Triers
Stars: Emily Watson, Stella Skarsgard, Katrin Cartlidge
Danish film part of a trilogy: "Idioterne" and "Dancer in the Dark". During the 70´s, a young woman living in a deeply religious scottish community by the sea. This drama begins with the young woman (Emily Watson) awaiting the decision of the elders in the community to authorize her wedding to a Norwegian offshore worker.
Breaking waves obtained the Grand Jury Prize in the Cannes Film Festival in 1996 and was nominated to an Oscar.
Trivia: Helena Bonham Carter was to originally play the part of Bess but turned down the part due to the sex content, feeling too young and not comfortable enough with her body at the time to play such a part.
The Thing Below (2004) 1h 34min
Director: Jim Wynorski
Stars: Billy Warlock, Kurt Max Runte, Catherine Lough Hagguist
A mistery distress signal leads a scientific investigating team to disturb and unbury a dormant alien creature which has lied dormant for hundreds of years deep down. Once unburied, the creature goes loose murdering the offshore crew members one by one.
Maracaibo (1958) 1h 28min
Director: Cornel Wilde
Stars: Cornel Wilde, Jean Wallace, Abbe Lane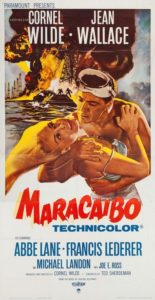 The script of this American film is based on the novel "Oil!" written in 1927. It has been awarded numerous American and international film awards. A visiting Texan oilman in Venezuela is approached to help put out a fire on an offshore derrick which threatens to affect another 6.000 derricks nearby. Vic Scot, the Texan visitor is an underwater demolition expert for the US Navy and the plan to extinguish the fire is to use a nitro underwater controlled explosion.
Trivia: Universal-International originally purchased the screen rights to Stirling Silliphant's novel and the project was to be produced by Howard Christie or Aaron Rosenberg.
Proteus (1995) 1h 37min
Director: Bob Keen
Stars: Craig Fairbrass, Tony Barry, William Marsh
Group of heroin smugglers finds shelter on abandoned offshore platform after their ship had exploded. Soon they find that the oil rig was just cover for biological experiment. One of the results is Charlie – shape-shifting monster with ability to absorb the memory of its victims. However, even such creatures have their own bad habits.
Trivia:  One of the actors, Robert Firth, who plays the part of Paul in the film, decided not to use the rubber socks to be worn under his shoes to protect him from the stagnant water he had to work in for several hours during filming. He decided to risk being electrocuted instead.
Offshore Platforms Series-Documentary
Oceans are places on earth full of beauty, colorful fish and coral and actually offshore platforms can also serve as a home for marine life: http://bit.ly/2jcBQ9g.
Polar Star: life on an oil rig /Estrella Polar: la vida en una plataforma petrolífera ( 2015) 12 Episodes
RT en español
Director: Andrei Kosarguin
Russia's ' Polar star ' drilling rig is one of the largest in the world. Capable of drilling into unprecedented depths. Positioned in the Ojotsk sea, 28km from the Island of Sajalin, in only 30 days, the crew must dig a 3,000-metre deep well and reach the gas field. 12 episodes of discipline, determination and nerves of steel in a subarctic environment that can sometimes prove deadly.
You May Also Like