Blog de Offshore
Noticias de la Industria Offshore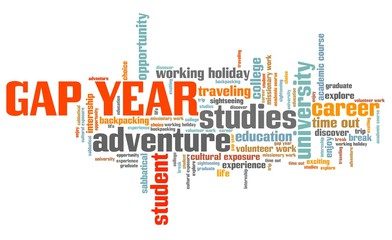 Gap Year on offshore platforms!
Spending part of you Gap Year on offshore platforms can be challenging and a highly valuable experience. 
In places where there are a lot of offshore platforms, oil drilling platform companies often hire temporary workers with no experience paying daily rates at peak periods of operations. We offer you some basic information to help you decide if this is an option for you.
The first thing to take into account is that Offshore Operations are carried out day and night, with different crew shifts working 8-12 hour shifts. An offshore platform will only be shut down in the event of a storm, a technical problem or if it has to be moved. It can be challenging suffering extreme temperatures in locations miles away from land, getting used to enclosed spaces, bad weather and testing your team spirit but even for the most physically demanding bottom of the ladder jobs the pay is not bad at all, facilities provided by the contractor can be excellent and it can definitely be a character building experience.
Requirements to work on offshore platforms – minimum qualifications
If you want to increase your chances of being hired you may consider doing the  a Basic Offshore Safety Instruction and Emergency Training (BOSIET) certification. It is an essential course for work in the UK, Netherlands or Denmark. The certificate for Helicopter Underwater Escape Training is also a course requirement even to just access an offshore platform
These training courses can be taken at marine safety academies or schools, seaside colleges and marine safety schools if they exist in your country. You must be:
18 years of age and no more than 55.

No medical conditions

20/20 vision and normal hearing

Physically and mentally fit. (you will be required to take a physical test before being hired).

A non-smoker, and you can abstain from alcohol during your shifts. (Between 14 to 21 day shifts)

willing and able to take on the schedule of an oil rig worker, working nights, and many consecutive days without time off.
If planning to apply for jobs in the offshore platforms sector in America you will have to apply for your Transportation Worker Identification Credential (TWIC) Credential
Go to www.twicprogram.tsa.dhs.gov to get an application.
Apart from visiting a TWIC enrolment facility to apply you will also need to:
ï provide fingerprints, biographic personal information, identification documents and photographs. Your application will be evaluated by the The Transportation Security Administration (TSA) who will then send send the approval  approval to the TWIC enrollment facility.
Types of jobs and locations of offshore platforms
Most available positions will generally be in the production sector. Like in most workplaces, on offshore oil rig operations there is a hierarchy. You stand a good chance of starting out at the bottom of the ladder unless you can prove specialized skills, training, and/or  education. These jobs are called "roustabouts" and "roughnecks". Here are the most common names for types of jobs on an oil/gas rig:
A typical rig structure will have Derrickman, Safety man, Driller, Assistant Driller, Sub Sea Engineer, Storekeeper, Crane Operator, Mechanic/Electrician, Rig Welder, Barge Engineer, Rig Medic, Toolpusher or Mudman.
Apart from the above there will be support staff responsible for catering, cleaning and laundry. There can be up to 100 people working on a rig at any one time. Special projects can have up to 1000 people working on a rig.
There are job opportunities on offshore platforms in a large variety of countries such as: Saudi Arabia, Nigeria, the United States, Kuwait, United Arab Emirates, Venezuela, Mexico, Russia, Norway, China, Canada and the United Kingdom
Salary and conditions on offshore platforms
Typically salaries for roustabouts and roughnecks mentioned above are approximately US $300 per day/$18.00 and $25.00 per hour. Annual salaries can be around US $30.000-$47-000 plus benefits.
You will be issued with equipment/uniform such as safety boots, hard hat, safety glasses and coveralls.

There are various smoking rooms depending on the size of the platform where safety matches are supplied.

You can take off your work gear and eat in the galley at meal times.

Meals, accommodations and travel expenses are paid including a return ticket

Your cleaning and laundry services are included
Duties on offshore platforms
Daily tasks in a typical day for "roustabouts" and "roughnecks" and other no-skill jobs are:
Cleaning the deck and removing objects or equipments that might obstruct the crew and limit their tasks;

Repairing and maintenance of drilling equipment

Assembly of the oil equipment
Removing the rust and guano
Painting metal equipment with anti-corrosive paint;
Assembly of pipeline network;
Other 'dirty' duties.
DO NOT´S on offshore platforms…
In the offshore petroleum industry you will not be allowed to take alcohol, illegal drugs, weapons including knives, flammable items, lighters or matches (safety matches are provided in the smoking rooms)
If working aboard an offshore rig you will most likely be required to remove batteries from electrical equipment before checking in you luggage. If you are to be transported by helicopter your mobile phone may be taken from you before you board the helicopter and returned once on the offshore facility.
Do not, ever, under any circumstances, drop an object down the hole or any area of the facility.  Hammers, wrenches, chains can destroy a drill or parts of the platform.
Don't get hurt o hurt someone else.
Is working on offshore platforms for you?
Platform structures cost millions to build and place in the drilling area, the operations cost hundreds of thousands and everything offshore has to be shipped or flown in and account for. An interruption of offshore services can be a very expensive mistake leading to insurance investigations, lost bonuses and personal responsibility.
Work is tough but it is a way of climbing the oil platform hierarchy if you want to start a career in the industry or make some money for another future career path.
Oil companies from all over the world can drill on any continent if the have been granted permission so even though you apply for a job with a company in America, you may end up working in Europe or Africa.
Before making a decision, get a good overview of the sector,  it´s stage of economic growth , a bit about the history of the oil and gas industry, the wide variety of employment opportunities, work and payment conditions.
Make sure that the sector can provide an environment that will allow you to reach and surpass your personal career expectations.   
http://www.oilschool.com/course/index.php?categoryid=30
Whatever you do we wish you the best of luck!
You May Also Like