Offshore Water Systems Control and Management
72 Hour On-site Availability Anywhere in the World
Offshore Water Systems Control and Management
Explore Our Services

Pineda Offshore Services offers a comprehensive range of services and maintenance for all types of water tanks, HVAC and piping including a 72 hours on-site availability in any specific offshore location, consultation on prevention and maintenance and specific Legionella management and control. Pineda Offshore Services also offers different services for offshore wastewater treatment.
Cleaning and disinfection of corroded and clogged pipelines.

Tank Cleaning (oil storage tanks, bilge water tanks, ballast tanks).

Supply and installation of water disinfection systems.

Offshore water and legionella management.

Offshore wastewater management.
CLEANING & DISINFECTION
Pineda Offshore Services is specialist in gas/oil rig and maintenance and support vessel water systems disinfection and legionella control. We work with a variety of technologies to disinfect fluids and surfaces. We can supply several disinfection technologies, emphasizing on environmentally friendly solutions.
Since each offshore location is unique, our advice will always be a custom solution. We guarantee the most efficient process and the best possible cleaning method with every technique having its specific advantages and its own application area.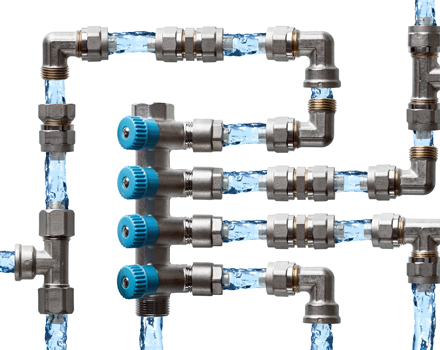 Chlorination
Introducing Chlorine compound doses into the water resulting in a residual chemical disinfection concentration.
Hydroblasting / Flushing
Flushing hydraulic and lube oil systems with hot oil or water glycol is widely used at offshore production platforms and turbines.
Ultraviolet (UV)
Irradiating water with UV-beams.
Ozonation
Dissolving a low concentration of ozone into the water, standing out as a rapid environmentally friendly and highly effective water disinfection treatment.
Other technologies
Bromine, peracetic acid, iodine, copper and silver ions, potassium permanganate, phenols, detergents, hydrogen peroxide, ultrasonication…
TESTS & PARAMETERS
Pineda Offshore Services conducts water sampling, analysis, quality reports and audits on gas/oil rigs and maintenance and support vessels in order to assess the chemical, microbiological and physical condition of offshore water from simple microbiological testing, such as bacteria and legionella in water testing to full chemical reports as required under regulations and legislation regarding offshore potable water management.